Odoo Payroll
We implement, develop and integrate different technologies and IT solutions to automate your processes to the maximum.


I'm looking for the best solution
I want to learn more about Odoo Payroll


I want to know more
What is Payroll?


Payroll dispersion has never been so easy.
It will allow you to automate the creation of accounting entries for employee payrolls, create advances and extra payments, in addition to having defined wizards that will facilitate the whole process.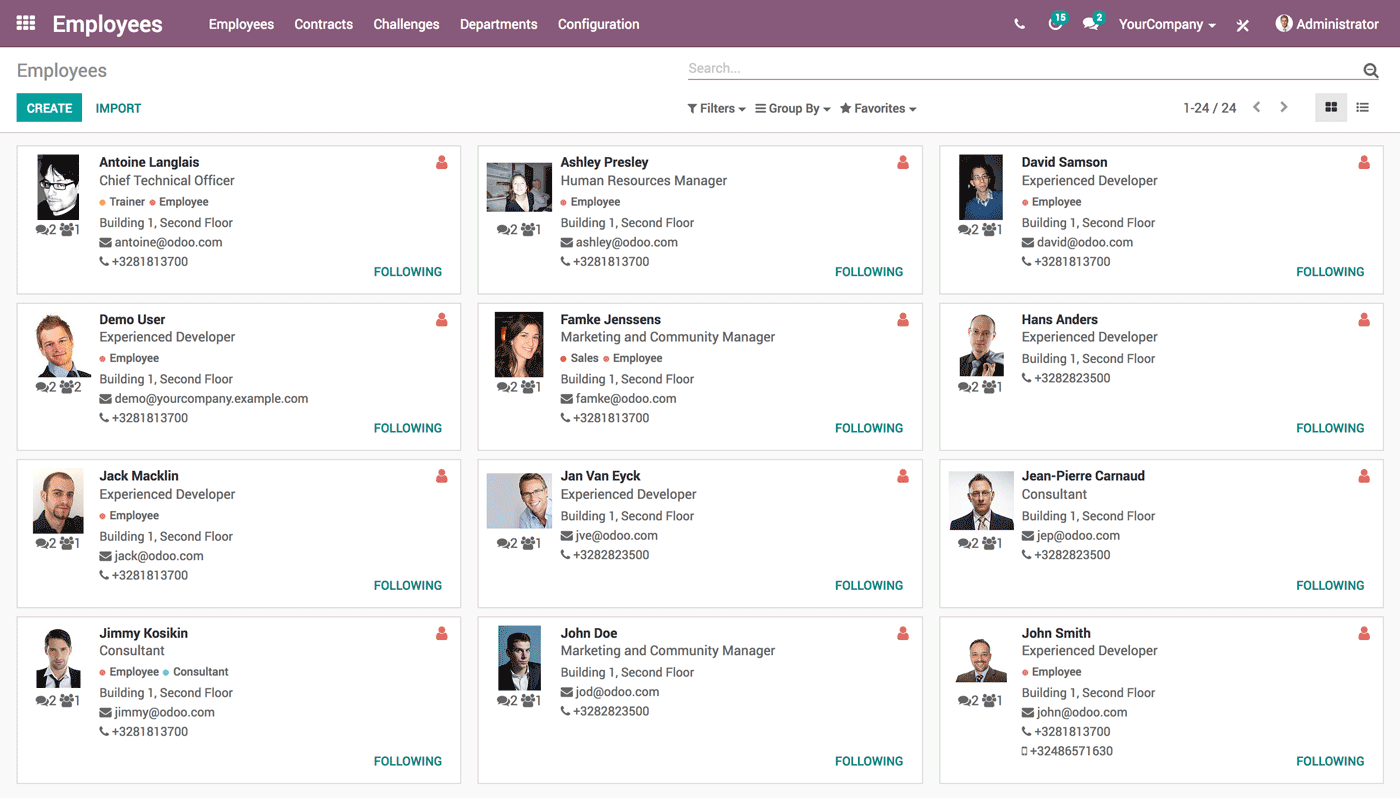 Validates relevant information for each area quickly and easily. Limit information depending on the employee's activities or send information to your collaborators directly through the corresponding directory. Receive alerts about:

Terminations

Assignments

Time Sheet

Attendance

Evaluations

Recruitment

Expenses

And more.
You can have weekly or monthly timesheets with optional attendance tracking.
Keep track of your employees' hours worked either by project, client, or tasks. Easily access analytics of each employee's timesheet or days of attendance as well as reports based on time spent on projects, all in real time.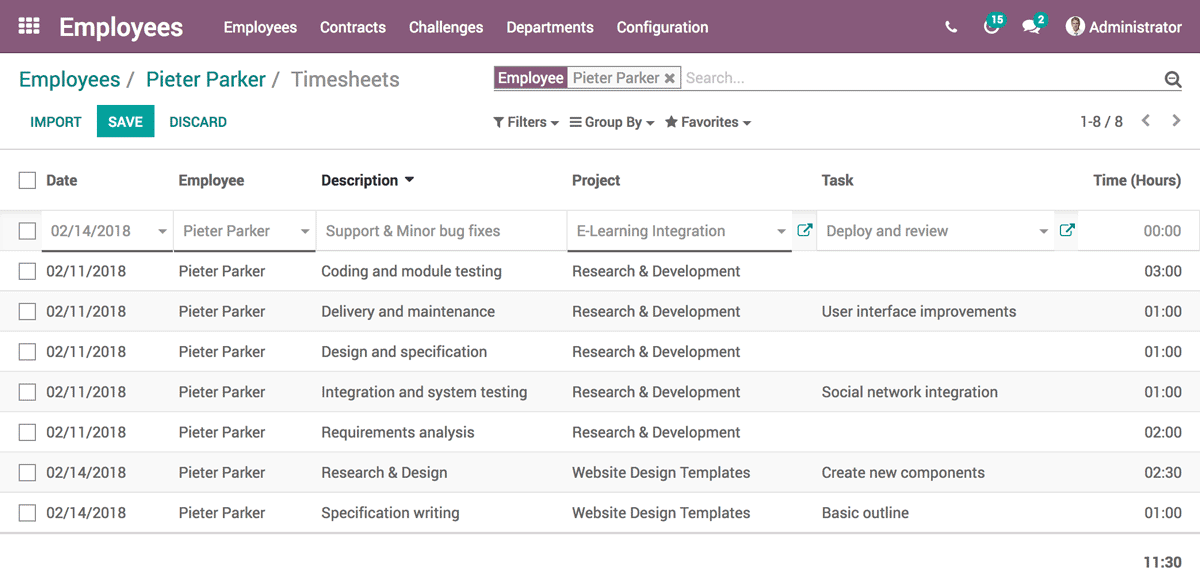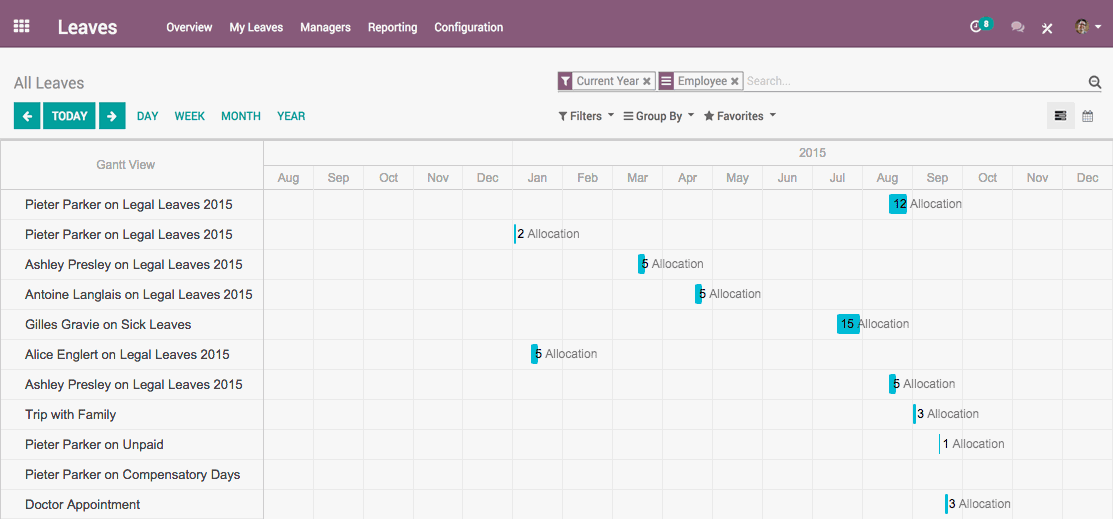 Keep track of each employee's vacation days. With a simple procedure, employees submit their requests for approval by managers or directors, so that each employee's schedule is updated accordingly.
For the management area, they will have visibility of the leaves and vacations of their entire team to prevent the distribution of tasks during the absence of the collaborators.
Recruitment
Candidates will be able to contact you via email, you will automatically receive data such as CVs or cover letters, you will be able to answer quickly through templates, you can create vacancies, publish them and more.
You will be able to manage employee per diems very easily; the application will allow you to access all receipts and determine if they are valid or reject them with a single click, also employees can attach from their mobile device copies of their receipts directly to an expense register which will make the process more efficient and simple.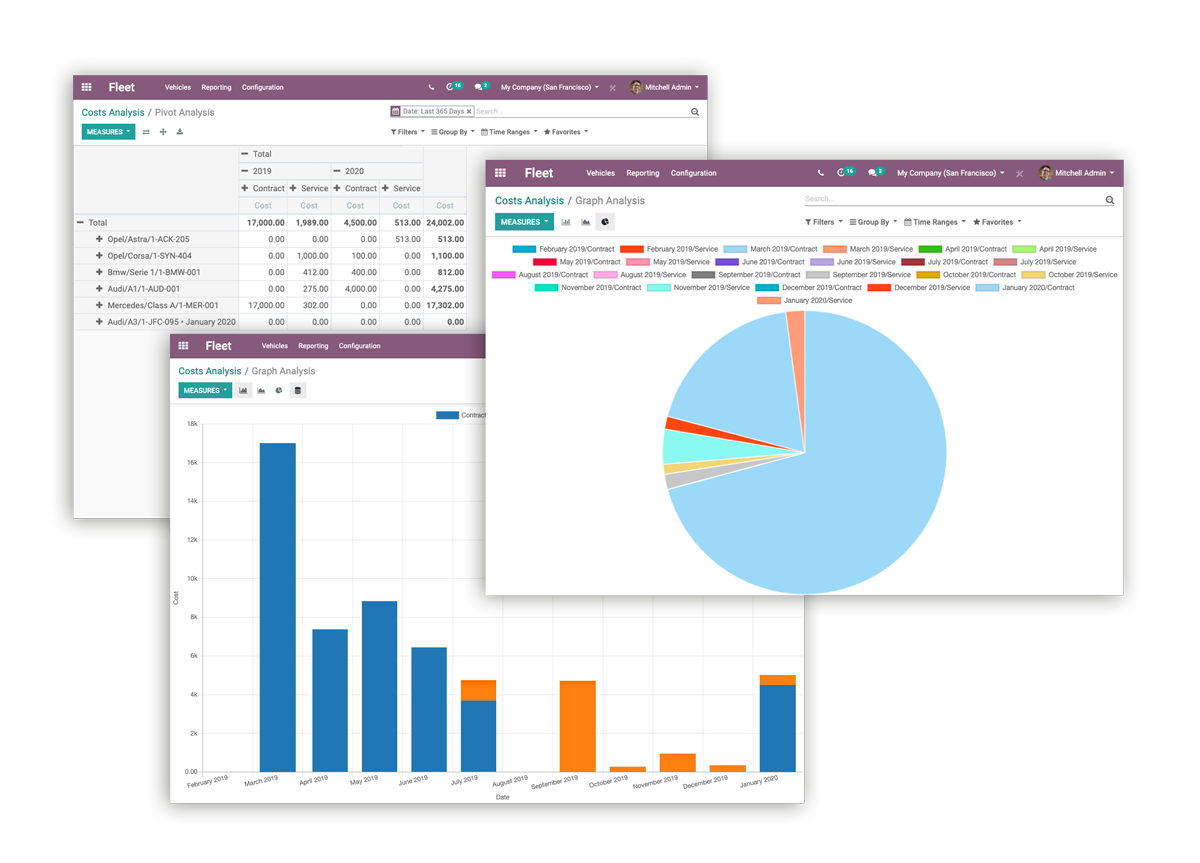 Podrás tener toda la información de la flota como registro de combustible o costos, también podrás supervisar los contratos de arrendamiento y recibir una alerta cuando los mismos lleguen a su vencimiento.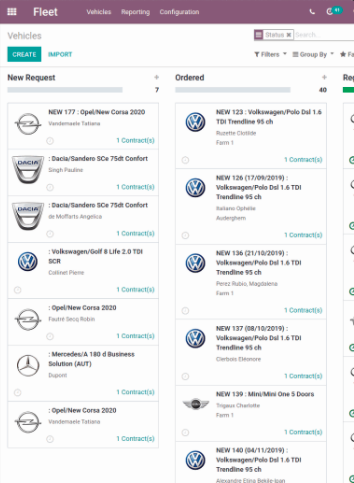 Didn't find what you were looking for?
Don't waste your time, we as technology experts can make a diagnosis and advise you at no cost, to identify the solution that your company requires.