Integritas we are a 100% Mexican company with more than 10 years of experience in Information Technology, software development and implementation of open source systems, where we create unique solutions to complex problems.


Thanks to the experience of our team and the adoption of our slogan ¡Si puedes imaginarlo, podemos programarlo! (If you can imagine it, we can program it), which functions as the heart of the company, we are able to create comprehensive and disruptive solutions that generate great added value to our customers.
If you can imagine it, we can program it
Mission
Together with our customers, to achieve the necessary evolution to enter the new era of generalized process automation through integration with the most advanced technologies in the market (Artificial Intelligence, Machine Learning, Deep Learning, Service Robots, Depth Camera, etc.) while creating new functions and roles that generate or maintain the workforce and offer an improvement in the quality of life of employees.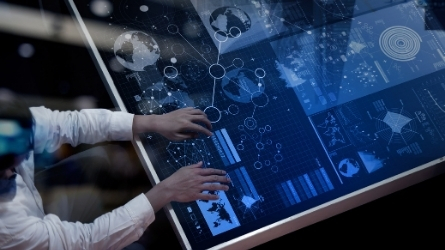 Vision
To help shape the new cultures where technologies such as Artificial Intelligence, Service Robots, etc. are involved as a basic part of the companies, but always protecting the employment by designing and creating new evolved functions to be executed that allow a superior quality of life.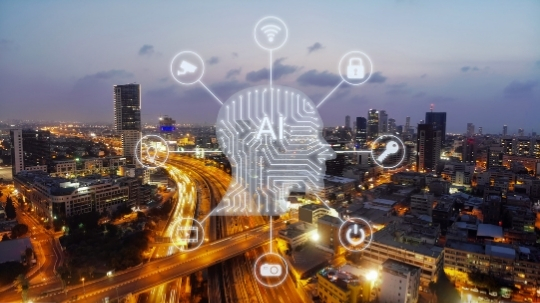 Integrity
It is our core value, as this is the essence of our company and the meaning of our brand "Integritas".
Commitment
We know how to comply with what we have agreed, it defines us as a reliable company.
Disruption
Our slogan always forces us to innovate in order to optimize processes, even if they seem impossible and go beyond common thinking.
Excellence
We like to do things right from the beginning (something essential in the developments because they are never the same).
Disruptive
We create unique solutions to simple and complex problems
Integral
We offer end-to-end solutions that can include many technologies at once; IoT (3D sensors, Contactless, etc.) AI, ERP, chatbots, apps, etc.
Automatization
We are experts in optimizing and automating processes. We focus on user experience and achieve 100% automation.
Support
The operation of our clients is our #1 priority: we offer a very personalized and agile attention at all times.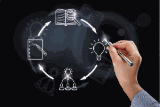 Expertise in business processes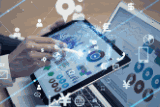 Mastery of technologies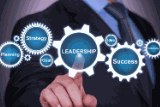 Integral and innovative solutions
Why choose Integritas as your provider?
Because we are disruptive, we create integral, unique and innovative solutions that may include high quality development and different technologies with the objective of solving complex problems.
Development
We develop customized solutions that can include various technologies to achieve your goals.

Implementation
Implementamos soluciones de gran calidad que se adecuan a las necesidades de tu negocio
Support
Lo que es importante para ti, lo es para nosotros. Tu operación es nuestra prioridad #1
Automatization
We are experts in simplifying, optimizing and automating processes.
Integration
We integrate solutions with different technologies (software and hardware).
UI & UX
We are experts in user interface and user experience
Competitive advantages
We have expertise in systems development to guarantee a 100% functional software.
We manage the entire project administration
We work together with you to have a constant feedback and achieve what you really want
We have a Q&A area for quality assurance.
Our team is fully trained, so we guarantee the success of your project.
Necesitábamos una plataforma para automatizar nuestros procesos y comercializar nuestros productos y logramos mejorar la experiencia de nuestros clientes.

Rosaura Medina • Subgerente de Qualitas

We were looking to manage, systematize and standardize the company's processes, to have everything in a general system. We decided to implement with Integritas because of the attention they have given us and the follow-up."
Necesitábamos mejorar los procesos de distribución, definir un sistema de manejo de ventas e inventario. Decidimos implementar con Integritas por su pronta resolución a las problemáticas"

No contábamos con tecnología en la empresa, necesitábamos organizar la información.
Implementamos con Integritas por la relación costo-beneficio"

Llevábamos las operaciones manualmente, necesitábamos sistematizar y evitar re trabajos. Nos decidimos por Integritas por la relación-costo beneficio, además de la atención y seguimiento que nos han dado, así como su flexibilidad y posibilidad de desarrollo"

Ramón Taboada • CEO de Bio Oxid Pharma

Usábamos excel y esto generaba errores de duplicidad y dispersión de datos, Al implementar el ERP concentramos y organizamos la información con conexiones de alertas de errores.
Implementamos con Integritas por su pronta resolución a las problemáticas"
Manejábamos la información y los controles en Excel, necesitábamos mayor comunicación y estandarización.
Implementamos con Integritas por la relación costo-beneficio"
Operábamos los procesos manualmente y nuestra página no funcionaba, salimos de la curva de aprendizaje con la solución.
Elegimos a Integritas por la facilidad de uso de la plataforma y la innovación tecnológica con la que cuentan"