Service robots for professional use are revolutionizing the technology market. Through their capabilities, they stimulate innovation in programming and artificial intelligence for the fulfillment of certain tasks.


The capabilities provided by robotics will be a solution that adapts to the needs that your company may have.  


The scenario looks very positive, as it is also an interesting field for start-ups. The segments of service robotics that are growing the most are: logistics, medical and field robotics.
What is Service Robotics?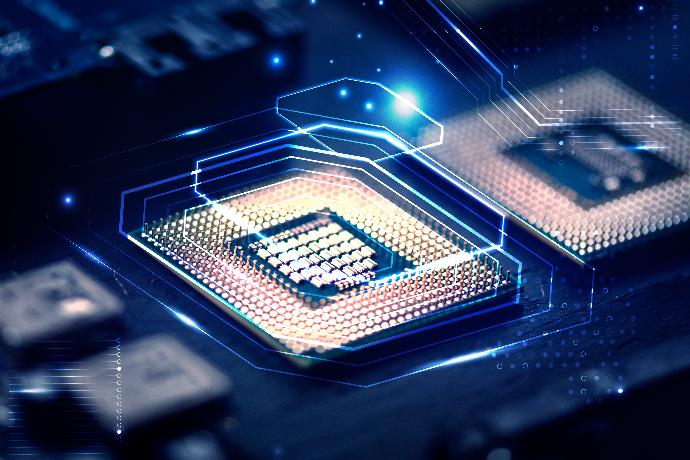 A service robot is a set of technologies designed to perform professional tasks. It can be defined as a robot that operates, either partially or fully automated, and performs tasks in the service of humans.


This type of robot has capabilities such as recognizing faces, voices, gestures and movements. It can also locate places and identify objects and obstacles to perform its function of autonomous navigation.
Its origin comes from programming and artificial intelligence, which generates as a consequence that it can decide and move as programmed.


How does service robotics work?
In terms of how services robotics works, we have at the beginning the development of the software in the robot that will be in charge of performing the service tasks. This allows us to create unique solutions so that users can benefit from them.
Service robots have the most advanced technologies in today's modern market. The development of such a prototype includes
artificial intelligence
, machine learning and deep learning, allowing you to create truly impactful solutions.
Some tasks that the service robot can perform are: taking people to different places, engaging in conversation, learning and recognizing people. It can also communicate on any topic and even answer questions.
Finally; a service robot can have natural language identification, image recognition, autonomous navigation, pickup and delivery spaces, connection with databases, integration with applications and cloud services.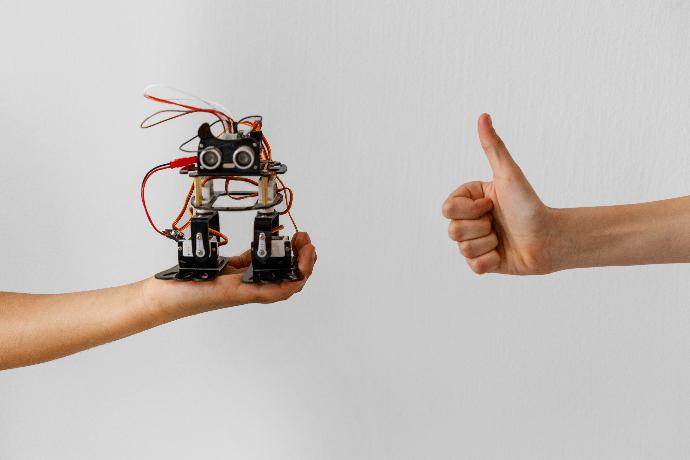 5 Benefits of Integrating Service Robotics to my Company



There are many benefits that you will get by betting on this new solution, by doing so you will notice an impact internally, you will also see a growth in each member who will have a new approach within the organization.

As a company you will have an element to differentiate yourself, improving the user experience and providing new value to customers.
Automate Processes
There are tasks that take a lot of time, and far from being a solution, what they do is turn internal processes into obstacles that end up affecting the company's performance.
Like any  toolthat focuses on technology, this one seeks to replace manual processes and make them simpler and more efficient, allowing the employee who was previously in charge of this task, to increase his productivity.


Create a Differentiating Value from your Competition
If we focus on what this type of solution represents, we find ourselves in front of an interesting opportunity for any company that seeks to compete and position itself as a leader in the market.
By having a service robot you can give a new value to your company and consequently differentiate yourself from your competition, although the trend is that this will evolve in the coming years, we are at the gates of unprecedented changes.
Improve Customer Service
Through robotics you will be able to offer a new form of service to your customers, both to current and future ones. You will have a differentiating element that will be there to solve problems they currently have.

The success of the humanoid service robot, for example, is centered on performing customer service tasks to improve the user experience.
Complement to your work team
Like any technological solution, this can be used internally, and as mentioned above, this type of innovation focuses on doing manual tasks in an automated way, allowing this to be a complement to your team.  
Employees, by not having to perform time-consuming and repetitive tasks, will be able to focus on more complex actions that will allow them to continue growing.
Improve your users' experience
An interesting challenge for any company is the experience of its users. This can happen both internally and externally. By having a new tool that focuses on bringing solutions, as a consequence you will be able to improve everyone's experience.
 How will you do it? Well, remember that the service robot is programmed for a certain number of tasks to complete, but by having artificial intelligence it will be ready to anticipate or solve possible scenarios.

Conclusion
For businesses and companies, the solutions that come from the hand of service robots represent a new way to compete and offer a better service through a more personalized attention.
In terms of a business scenario, we are talking about a new relationship model between companies and consumers through innovation.
Your Dynamic Snippet will be displayed here... This message is displayed because you did not provided both a filter and a template to use.